Work-Based Learning Experiences for STEM, CTE & CS Classrooms
Couragion Pathways
Aspirational Career Exploration For Students Grades 4 - 16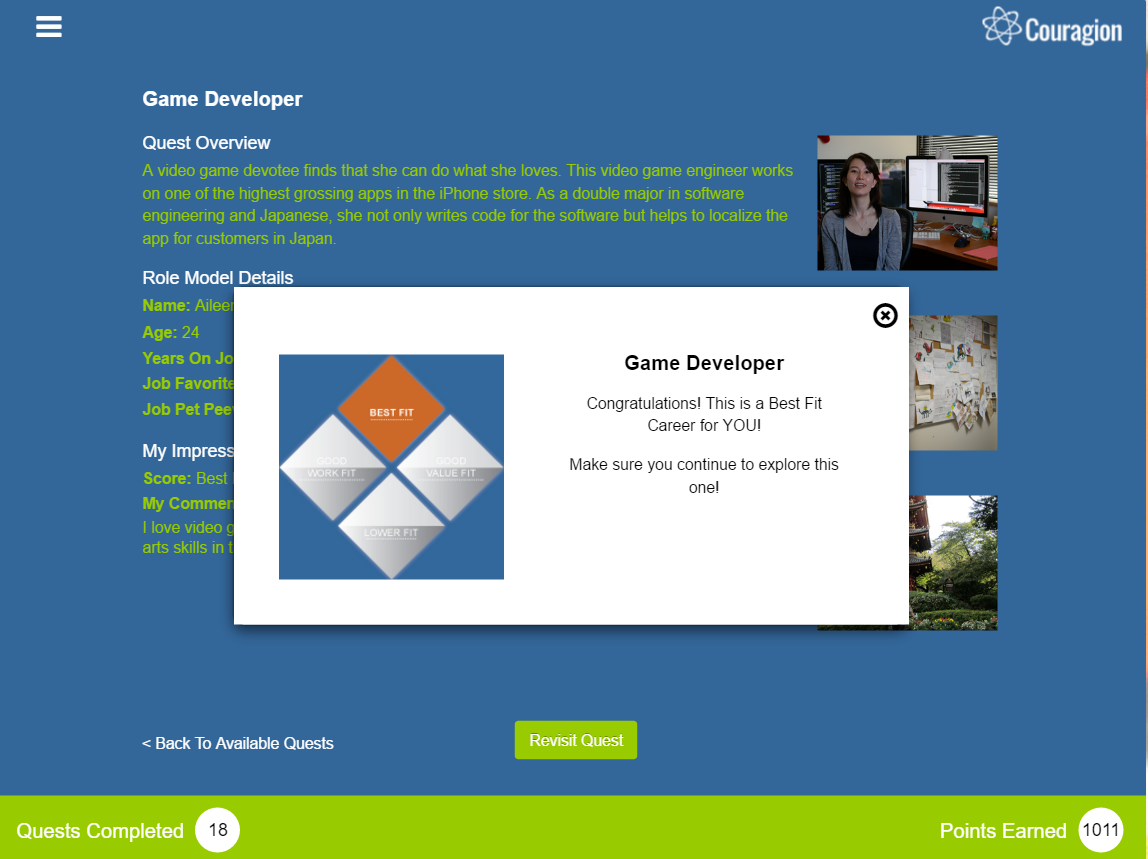 Description: Through an interactive student-led journey, Couragion identifies 'best fit' careers that inform & inspire students. Couragion Pathways builds awareness of the opportunities available to students, expands their career interests, maps relevance of their near term coursework to career pathways, & facilitates the creation of action plans & accomplishments tracked in their digital portfolios.
With Couragion Pathways, students engage with relatable role models who mirror a diverse demographic. Students cultivate interests by engaging with curated, personalized content related to their best fit careers. Schools & educators can customize the experience with hyper-local information that engages the community.
Learning Outcomes: Career Consciousness, Career Literacy, Classroom Relevance, STEM Competency Development, Cross Disciplinary Awareness
Details: Flexibly designed for 5 - 30 classroom hours in 30-minute increments.
Standards: Units & lessons aligned to Individual Learning Plans (ILPs) & Personalized Learning Plans (PLPs), and Career & Technical Education (CTE) standards
Couragion Workplace
Skill Building & Microbadging for Middle & High School Students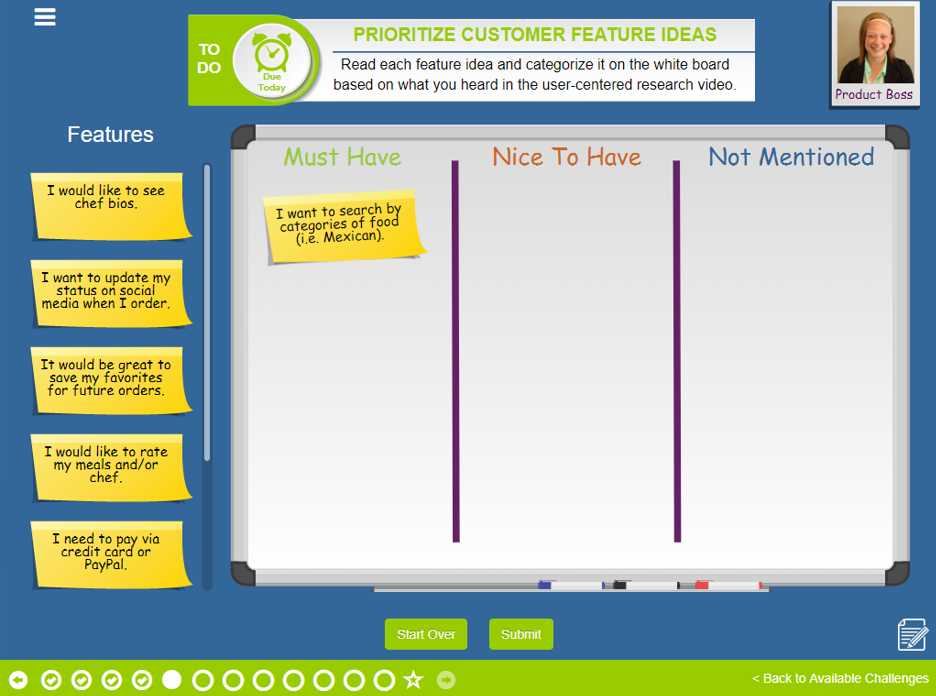 Description: Couragion Workplace provides contextual work-based challenges to teach students about jobs of the future. These challenges enable students to gain practical occupational & employability skills & apply that knowledge to solve authentic problems.
Our Computer Science, Data Analytics, & Engineering challenges better serve underrepresented populations by incorporating: a) greater purpose through demonstration of how tech jobs help people, animals, or society; b) real world context that shows relevance of learning tech tasks; c) mastery of career-specific employability skills via applied, contextual exercises; & d) exercises that highlight leadership & teamwork.
Learning Outcomes: Applied Computer Science, Data Analytics, & Engineering Skills Development; Occupational & Employability Skills Advancement
Details: Flexibly designed for 5 - 30 classroom hours in 30-minute increments.
Standards: Units & lessons are aligned to industry standards, K-12 Computer Science Teachers Association (CSTA), Next Generation Science Standards (NGSS), International Technology and Engineering Educators Association (ITEEA), Engineering For US All (E4USA), American Society for Engineering Education (ASEE), International Society for Technology in Education (ISTE)
"Couragion was a good way to get students re-energized about computer science. They were excited about the idea of getting to play with an app that could actually help them with their career goals. It was fun to try a new learning style different than what they'd been used to in computer science class."
— STEM Educator
Educator Professional Learning & Support
We measure student outcomes & our results are proven to boost engagement & pathway retention. We've tested the efficacy of our curriculum in authentic learning environments. We take educator feedback seriously & have introduced many new features based on their ideas.
navigator dashboard
Our educator companion tool provides student detail & individual portfolios, key group metrics, & lesson plans.
online training & support
Our implementation is stress free. We provide crosswalks to make it easy to use Couragion in the classroom.
professional learning
Learn more about our Career Literacy 101 workshop! Educators earn Computer Science & Data Science microcredentials.