Couragion provides inclusive, work-based learning experiences that prepare students for jobs of the future.
Where every student finds their own personal STEM identity through engaging career exploration that connects the classroom to the real world.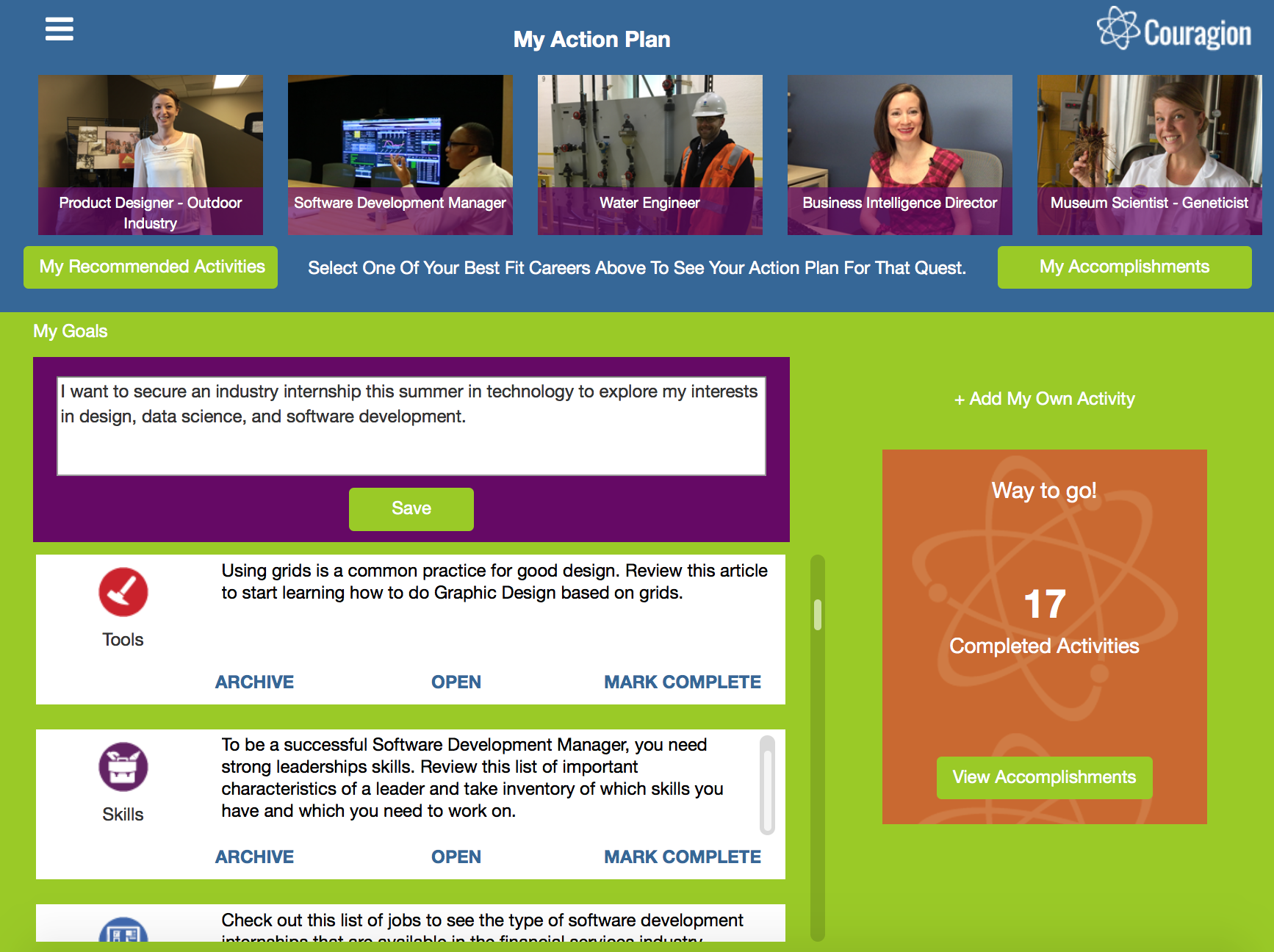 With onramps that engage all students, but especially girls and students of color, by outlining the education & industry credentials required for 'best fit' career paths.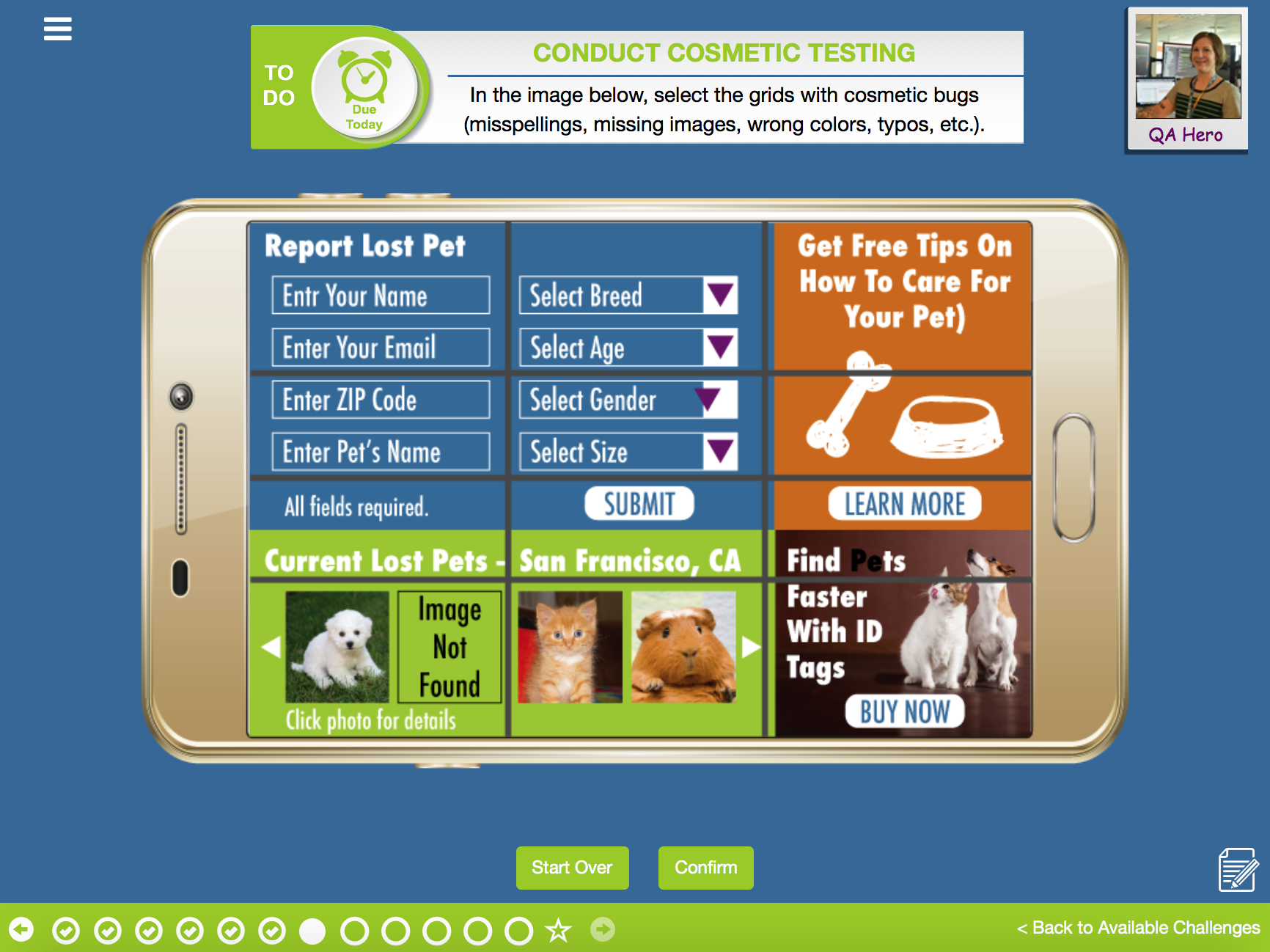 Where students attain occupational & essential skills through STEM & computer science challenges that apply practical expertise to authentic problems.
After engaging with Couragion, every school's intention metric to pursue STEM-related careers increases! Our research shows that students who initially had the lowest interest scores had the biggest improvement - jumping 25% in interest level.
Couragion helps students to be informed about career options, have access to diverse role models outside of friends and family, and pursue healthier career paths in line with their values and interests. Couragion exposes students to careers and workforce skills in an engaging, cost-effective manner while being inclusive to all regardless of place, gender, race, or ethnicity. We believe that starting with the impact you want to achieve is critical. We designed Couragion to track student aspiration, intention, and motivation.
Enthusiastic Educators
"I would just suggest you take the risk. It seems a bit different than traditional curriculum, but it's worth it. You'll see huge gains in engagement, teacher satisfaction, student satisfaction — the joy and fun in the classroom is taken up a notch. My advice would be to just trust the app and trust the process — you'll see the gains you want to see."
— Nick Arvidson, CareerConnect, Denver Public Schools
Have questions, comments, or want to know more? We'd love to hear from you.
90% of students surveyed stated that Couragion was better than other career exploration tools that they have used.
Couragion is fortunate to partner with organizations with whom we have strong synergy to increase access and participation in STEM education. To support our educators and students, we've teamed up with amazing partners who share our mission to inspire students to pursue STEM-related pathways and provide educators the confidence and skills to succeed in the classroom.